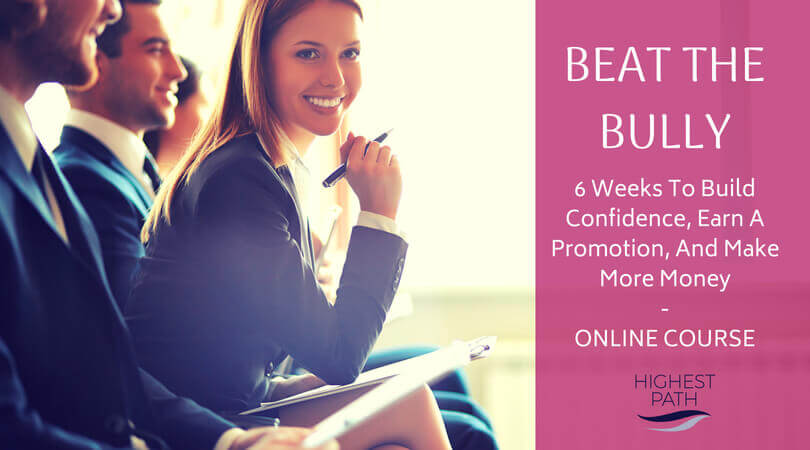 We are witnessing a tipping point as it relates to women in power.
More and more women are reclaiming their voice and their leadership by stepping more fully in all arenas – whether that's starting businesses, entering politics, social activism or shattering the glass ceiling.
More and more companies are investing in women because they recognize that 80% of consumer decision makers are female, and when there is more diversity, it can increase your financial returns by 35%. Not only is closing the gender gap the right thing to do, it's also good for business.
However, we know that the numbers are still stacked against women. Fortune 500 CEO's are still only 5% women and female executives make up only 14% of senior management positions. Women still make only 77 cents on the dollar and in the US we still see considerable challenges as it relates to maternity/paternity leave. And sadly, as we've seen with the #MeToo movement, gender discrimination and sexual harassment are realities that many women still grapple with in the workplace.
At Highest Path, we are passionate about helping women lead as empowered, authentic and confident feminine leaders.
We are excited to invite you to our new 6-week online course: Beat the Inner Bully: Build your Confidence, Earn a Promotion & Make More Money to empower you to access your "Inner Cheerleader" – the place inside of you that knows that you are smart, confident, qualified and powerful. It's designed for ambitious career-minded women like yourself who want to get to the next level in their life and career.
This course will be taught by Monique Svazlian Tallon, Women's Leadership & Inclusion Expert, CEO of Highest Path and author of the best-selling book, Leading Gracefully: A Woman's Guide to Confident, Authentic and Effective Leadership.
Based on years of our personal experience working in Silicon Valley, extensive research and working with hundreds of female professionals in companies like Google, eBay, and Microsoft, the tools included in this course are proven to help you rewire your beliefs toward more self-confidence, self-worth and self-esteem to set you up for success in your career and in your life.
Best of all, you can learn these skills in just six sessions for $749.
Week #1: What is Confidence and Why it Matters
This week is about learning about the fundamentals of self-confidence – what is it, how does it show up, and how does it impact our actions? You'll learn what it takes to build self-confidence and begin exploring your individual relationship with confidence. We'll also explore how the Confidence Gap correlates to the Leadership gap between men and women and how women are shown to over-index on competence and not confidence.
Week #2: Turning up the Volume on the Inner Cheerleader
This week we'll explore the meaning of the "Inner Bully" and explore how it impacts and shapes our limiting beliefs. We'll learn how to identify the words of your Bully, the situations where it shows up the most and how to overcome those beliefs that hold us back from our greatness.
Week #3: Redefining Power and our Relationship to Power
Part of rebuilding confidence is also reclaiming our power. Because of social conditioning, many women have a negative relationship to power, and therefore stay in a victim mentality. In this class, we'll look at how we can redefine our relationship to power so that is more aligned to who we are as women in a more authentic way, and learn how to move out of victim-mode to a more empowered relationship to ourselves and to our power.
Week #4: Owning our Value and Self-Worth
This week we'll look at how we can own our gifts and our self-worth instead of seeking approval from others as a fundamental stepping stone to more self-confidence. We'll explore the importance of letting go of "being perfect" and learning how to lean into vulnerability as a strength. We'll also begin taking inventory of our positive qualities and attributes to become building our self-confidence muscle.
Week #5: Confident Communication
This week we'll learn how to confidently express ourselves, communicate our needs, and deal with conflict in a non-blameful way. Confident communication is essential in being able to stand in our power and articulate ourselves, our opinions and be seen and heard as leaders, negotiators and to actively participate in any situation.
Week #6: Negotiating Your Worth
This week we'll learn how to use your new-found confidence to get paid what you are worth whether that's negotiating a salary, asking for a promotion, or selling your products/services if you are entrepreneur. Honoring your value through fair compensation is important in ensuring a sustainable business and career.
Key Course Takeaways
Here's what you'll learn from the Beat Your Inner Bully Online Course:
Define Self-Confidence and How it Impacts Your Actions
How to Identify the Voice of Your "Inner Bully"
How to Turn Up the Volume on your "Inner Cheerleader"
Learning how to be Assertive without being too Aggressive
Building Self-Confidence and Learning How to Trust Your Intuition
Confident Communication – How to Ask for What you Want and Set Healthy Boundaries
Negotiate a Higher Salary and Ask for What You Are Worth
And so much more!
JOIN THE COURSE TODAY FOR ONLY $749

I have had the opportunity to work with Monique for about a year and can say wholeheartedly that it has been transformational for my career path and personally. It has enabled me to gain a perspective which either I would have never learned, or would have taken me a long time to get to.

Being a woman in today's corporate world is not an easy task and Monique has given me strength and belief in many difficult situations. Using her advice and practical exercises, I was able to strengthen my self-esteem and self-confidence, become more decisive and lead confidently and gracefully.